The first book in the Hesitant Mediums series
It it a truth universally acknowledged that father knows best, even after death, and especially about one's suitors.
For fans of Sally Thorne, Olivia Atwater, and Charlie N. Holmberg
Resigned to spinsterhood in her English manor house, Mary Trentwood is horrified when her father's ghost crawls from his grave, and struggles as he spouts opinion after opinion about the most mundane things.
Mistaking the newly-arrived and quietly handsome Alexander Hartwell as her father's solicitor—for who else would interrupt her mourning?—Mary soon realizes her father is adding matchmaking to his repertoire. Neither Mary nor her father realize Hartwell hunts a blackmailer, and shouldn't waste time seeking Mary's smiles…
You may also find this book on other retailers.
Excerpt
As soon as the door was shut, Mary threw her hands to her face. "I did not see my father's ghost." She shivered despite being drenched with sweat. "I must be mad."

"A bit dramatic, I suppose, but mad? Would I allow you to run my household if you were mad?"

Mary screamed. She grabbed her skirts and scrambled atop her headboard.
At the foot of her bed stood her father. At least, she thought it was her father. It certainly looked just like him. Trentwood stood as he always had when lecturing her, hands clasped behind his back with a stern look on his face.

"So you didn't see me, eh?"
Content
Romantic rating: No or low heat content with a focus on emotion and kissing.
Tropes: Friends to lovers, found family, stuck in one house, sunshine hero, grumpy heroine, ghost dad, old retainer battle butler
Ebook / Audiobook instructions
Purchase the E-Book/Audiobook
Receive download link via email from BookFunnel
Open the BookFunnel app and start reading, or...
Send to preferred E-Reader and enjoy!
Exclusives
Signed and hardcover editions are exclusive to Belinda's store!
These printed products are made especially for you as soon as you place an order, which is why it takes a bit longer to deliver. Making products on demand instead of in bulk helps reduce overproduction, so thank you for making thoughtful purchasing decisions.
Thank you for enabling the creation of future works by buying direct, and respecting the immense energy expended to create the beloved work in your hands.
Regular price
$5.00
Sale price
$2.99
Unit price
per
Sale
Sold out
View full details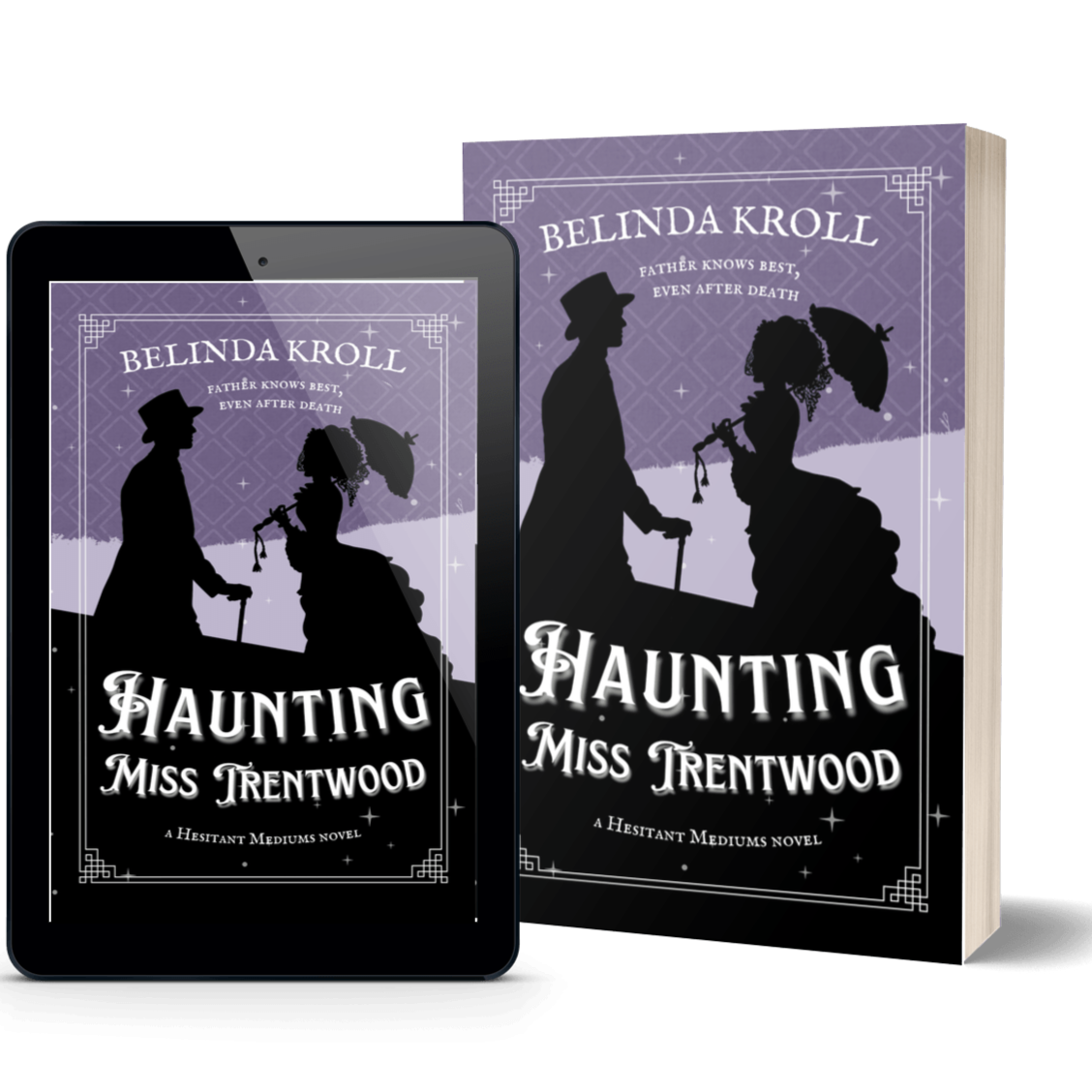 Shipping & delivery

If you placed an order for multiple items, you may receive separate shipments. Digital items delivered via BookFunnel.

Read the full policy

Returns, exchanges, refunds

There are no cancellations, exchanges, or refunds due to the custom-to-you production process. Let me know if you need help, though!

Read the full policy

Exclusive content

When you order direct, you enable the creation of future works and support the immense energy expended to provide exclusive editions and merchandise unavailable elsewhere. Enjoy!
Your next feel good read!
I absolutely ADORED this book!
When I first read the synopsis, I was a little worried I was getting into a scary story, but I'm very pleased to tell you I had nothing to worry about. Instead of hiding under the covers of my bed I was laughing all the way through! Belinda's characters are sassy and hilarious and she weaves a beautiful sweet romance into this cozy Victorian setting.
Mary and Alex's story starts out with one of my favorite tropes - annoyances to lovers! I'm a sucker for two people who start off on the wrong foot and then completely fall head over heels for each other. Alex is just everything, and Mary feels familiar in so many ways. I adored them and cheered the whole way through as they grew to love each other. Then there's Trentwood. He will have you laughing so hard your friends and family will look at you funny as you look at your phone screen because you have to know what he's going to say next. I fell in love with all of them and was a little sad when I turned the page to the Acknowledgements because it meant I didn't get more Mary and Alex.
This whole book is darling and I love it! I can't wait for Jasper and Tessa's story and to get to see Jasper grow up - and good heavens I hope the man grows a backbone. This really is your next feel good read!
Hauntingly amusing!
This charmingly well written story reminds me of a humorous classic Cary Grant movie. Who wouldn't want a loving, caring parental ghost to crawl from the grave to protect them from danger? I thoroughly enjoyed this combination mystery, ghost story, and romance tale. This is one of those stories that you have terrible putting down. Definitely worth reading!
Whimsical and gothic
I read A LOT, so it's rare when I see a book—especially a fiction book--that is truly something different. This is one of those rare unique books, and though I've finished it, I haven't quite decided whether or not I like it.
The book feels a bit uneven to me, going between a very British tongue-in-cheek humor and a somewhat macabre Gothic feel. The dialogue felt a little stilted at times, like the author was trying a little too hard, perhaps. If the dialogue were better, I think I would have been more firmly on the "like" side of the equation.
The characters have strongly distinctive voices; you can easily determine which perspective character a chapter is written from before you read too far. The heroine is strong, cannily intelligent, and sure of herself, even in unusual circumstances. The hero is a no-nonsense guy… who has to deal with a lot of nonsense. The butler Pomeroy was a hoot, in the classically English understated way, whenever he showed up. The ghost dad was a bit gruff, but you could tell he loved his daughter and wanted the best for her.
So, this is a quirky read that you'll probably either love or hate, depending on how you feel about a book that could be called whimsically Gothic.
Absolutely charming
Haunting Miss Trentwood is a charming, sweet romance that will have you devouring each chapter in pursuit of answers and just more time with these eccentric characters. The ghost is very nearly the star of the show with his frank and teasing observations. That said the rest of the cast hold their own, each being interesting individuals with backstories, motives and agendas of their own.
For all the darker moments, ultimately this story is charming and more often than not the characters leave you smiling and wanting more. I loved reading every page of this story.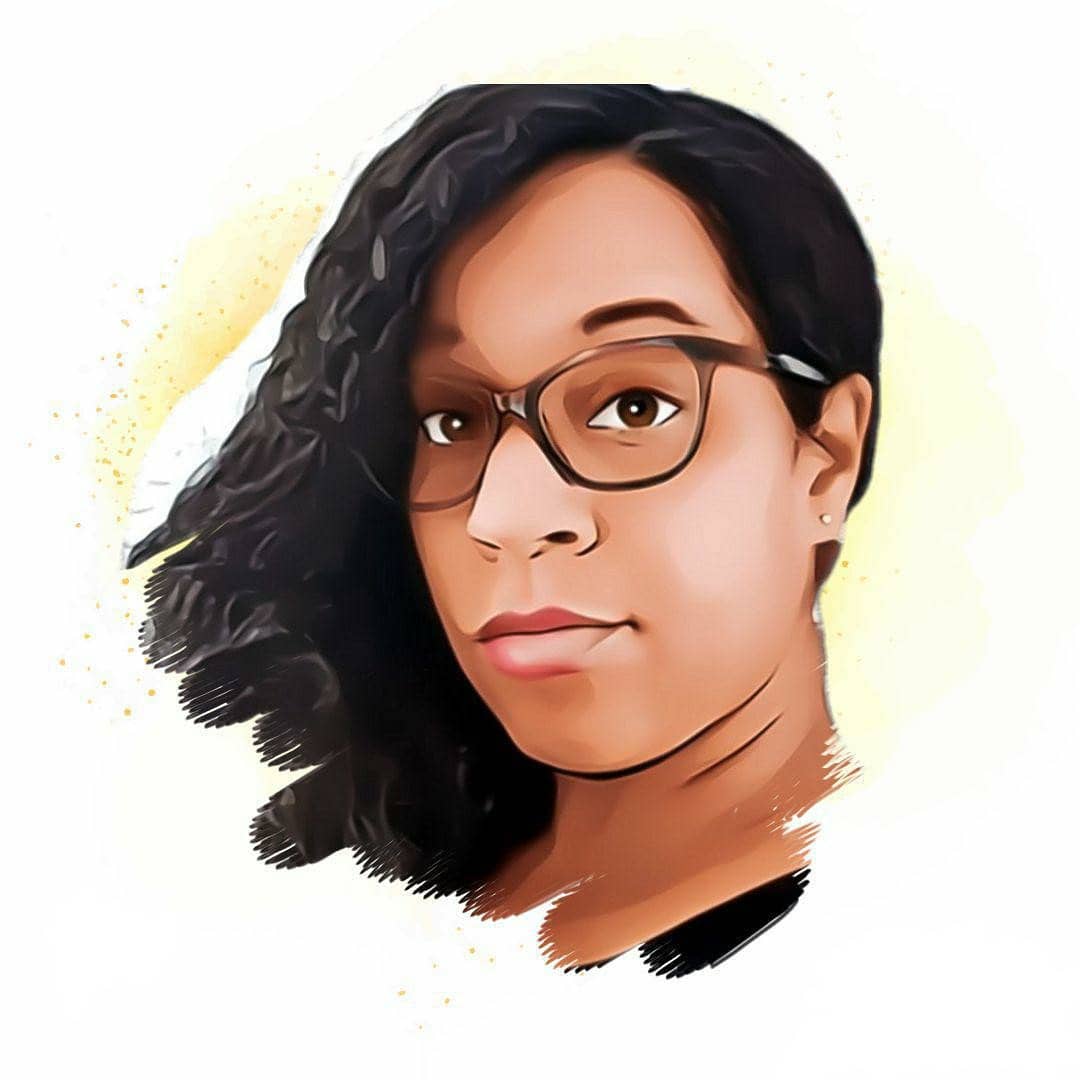 Books by Belinda Kroll feature sweet romance, comedy-of-manners dialogue and action, gaslamp genre settings, and mundane, magical, or paranormal elements. Short stories may or may not include romantic elements.
Thanks for reading my escapist Victorian stories.